Risen solar panels review Australia
Risen solar panels have a good review in Australia. The Risen solar company gives a 15-year product warranty not 10 years like others. It's a tier 1 solar panel. The panel has corrosion-resistant, which makes them able to install anywhere in Australia. Risen Energy has an office in Melbourne.
8.6 gigawatts have made this manufacture a giant and made it the third-largest Chinese panel manufacturer.
The efficiency of Risen solar panel is 19.2%. It has a 12-year product warranty and a 25-year manufacturing warranty.
Risen energy panel model SYP190s-M has scored 2nd out of the 174-panel test. It an outstanding to consider. In 2015 all panels of Risen Energy had done well on this test.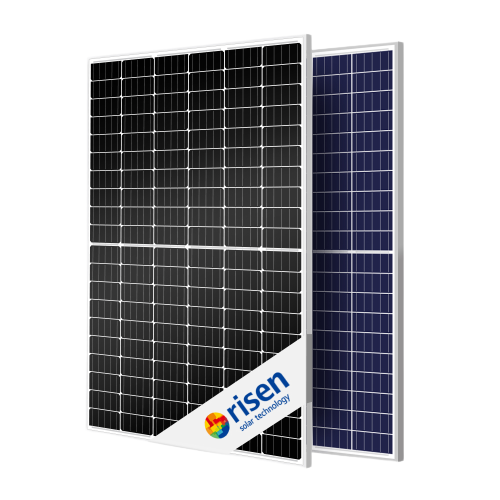 Risen Energy Co. Ltd. Is a Solar Panel Manufacturers that was founded in 1986 at eastern Zhejiang Province, around 240KM south of Shanghai.It was listed as a Chinese public company (Stock Code: 300118) in 2010.  Risen Energy is one of the pioneers in the solar industry and the third-largest Chinese panel manufacturer. Risen Energy has committed to the solar industry as an R&D expert. This is an integrated manufacturer from wafers to modules. As a manufacturer of off-grid systems and an EPC of PV projects, Risen aims to deliver green energy worldwide. After long years of effort, it has reached a module production capacity of 14GW. Risen Energy is developing internationally with its offices and sales networks globally.
The Headquarters of Risen Energy is in Ningbo China. Risen solar panels are produced in multiple facilities across different areas in China. The most modern new 5GW solar cell and module manufacturing plant in Changzhou City. This project opened in January 2018 to accommodate the new multi busbar and half-cut cell module designs.
The Global offices to support the Risen solar panels range internationally:
Nürnberg, Germany.
Mount Waverley, Victoria, Australia.
Porto-Novo, The Republic of Benin (West Africa).
 Mexico City, México.
 Bangalore, India.
Tokyo, Japan.
San Jose, CA, USA.
 Madrid, Spain.
What is the Warranty of Risen Solar Panels?
After installation, the warranty will be given by Risen solar Panels, if your installer has gone out of business also. Risen Energy has a corporate office in Victoria and 03 9021 7788 is the customer service line number. They will check your warranty and handle all of the warranties of their authorized distributors. Labor costs will be added to cover the panel replacement of the warranty.
In Australia,a 15 & 25-years manufacturer warranty is better than an average.  As opposed to a 10 & 25-years warranty, Many manufacturers are shifting to a 15 & 25-years warranty to assist the definition of better product quality.
The two figures within the warranty can easily be explained as the first figure, 15, being a product integrity guarantee. While the second figure, 25, recommends the annual performance degradation guarantee of your selected Risen solar panels. 
The PhotonTest of Risen Energy Panels:
The Risen solar panel comes 2nd in photon tests. The Risen panel of model SYP190S-M  came 2nd out of 174-panel tests. This is an outstanding result where others are not in this range. In the 2020 test, Risen solar came up with good results.
Risen Energy Solar Panels are one of the most reliable in the market.
Risen is one of the top  Chinese manufacturer in the market. They are providing 15 years product warranty that is above than other panels. So risen panels should be the reliable and most cost-effective solar panel in the market.
MONOCRYSTALLINE PV MODULE
Sieger 120 Heterojunction Intrinsic Thin-Layer