Solar panel brand comparison & Top 10 Solar Panels compare side by side
This is a researchable solar panel brand comparison list between different types of solar panels. All those solar panels are approved by the Clean Energy Council of Australia. This high-efficiency solar panels comparison list contains a performance ratio that shows their production efficiency, dimension, weight from each other. In this guide, we provide detailed and valuable information to choose the right solar panel for your solar system. A good quality solar panel can produce energy for the next 20 years. The solar panel is the most critical part of any solar power system. Unfortunately, most of the salespeople will use the sales strategy of insisting that their solar panels are the best of quality. So, from your circumstances how do you assess the high-efficiency solar panels? And, What are the best solar panel brand comparison for you? Higher efficiency solar panels generate more energy per square meter and require overall less area. There are many solar panel brands in the Austrian market, like LG Chem, Suntech, Sunpower, Q cell, Risen, Longi Solar, Canadian Solar, Trina Solar, Jinko, Hyundai, Seraphim, etc. and their productivity and efficiency also different. Now there is a question how we get or calculate the panel efficiency? There an easy way to calculate the efficiency.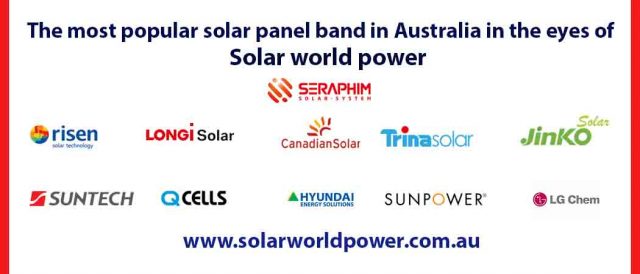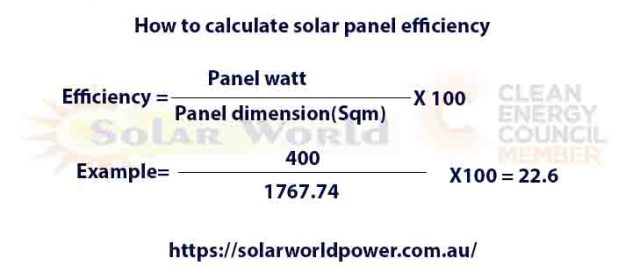 However, larger panels generally use larger size cells which increases the cell surface area that boosts overall efficiency. Here in the comparison list some of the factors you should weigh up in making your choice.
Brand Name
Model

Panel Power Watt
Efficiency
Dimension
Weight
LG350N1C-N5,355,360
LG365Q1C-V5,370,375,380
LG390N2W-A5,395,400,405
LG410N2W-V5,415,420,425
LG445,450S2W-U6

350w,355w,360w
365w,370w,375w,380w
390w,395w,400w,405w
410w,415w,420w,425w
445w,450w
20.3%,21.6%,21.8%
21.1%,21.4%,21.7%,22.0%
18.8%,19.1%,19.3%,19.5%
19.8%,20.0%,20.3%,20.5%
20.0%,20.2%
1700x1016x40mm
1700x1016x40mm
2024x1024x40mm
2024x1024x40mm
2115x1052x40mm
18.0 kg
17.5 kg
21.7 kg
20.3 kg
22.3 kg
SPR-X22-355, 360, 365, 370
SPR-MAX3-390,400,410,420
SPR-A430-COM,440-COM,450-COM
X21-470-COM

355w,360w,365w,370w
390w,400w,410w,420w
430w,440w,450w
460w,470w
18.3%,18.55%,18.81%,19.07%
22.1%,22.3%,22.5%,22.6%
21.2%,21.7 %,22.2 %
21.3%,21.7%
1956x992x40mm
1690x1046x40mm
1999x1016x40mm
2067x1046x46mm
23.1 kg
22.5 kg
19 kg
21.6 kg
25.4 kg

Q.PEAK L-G5 355-360-365-370
Q.PEAK DUO L-G5.2 380-385-390-395
Q.PEAK DUO L-G6 400-405-410-415
WH144P-430,435,440,445,450

355w,360w,365w,370w
380w,385w,385w,395w
400w,405w,410w,415w
430w,435w,440w,445w,450w

18.3%,18.5%,18.7%,19.0%
18.9%,19.1%,19.4%,19.7%
18.7%,18.9%,19.1%,19.4%
19.6%,19.8%,20.0%,20.3%,20.5%

1960x991x35mm
2015×1000×35mm
2080×1030×35mm
2098x1046x40mm

22.5 kg
23.5kg
24.5 kg
24.2 kg

CS3U-350,355,360 365PB-AG
CS3U-380,385,390,395,400MS
CS1U-400,405,410,415,420MS
CS3W-440MS,445MS,450MS,455MS

350w,355w,360w,365w
380w,385w,385w,395w,400w
400w,405w,410w,415w,420w
440w,445w,450w,455w

19.2%,19.5%,19.7%,20.2%
19.2%,19.4%,19.7%,19.9%,20.2%
19.4%,19.6%,19.9%,20.1%,20.4%
19.9%,20.1%,20.4%,20.6%

2022x992x30mm
2000X992X35mm
2078x992x35mm
2108X1048X40mm

25.9 kg
22.5 kg
23.4 kg
24.9kg

TSM350,360,370,380
TSM-385,390,395,400,410
TSM-DE17M(II)

350w,360w,370w,380w
385w,390w,395w,400w,410w
430w,435w,440w,445w,450w

17.6%,18.1%,18.6%,19.2%
18.7%,19.0%,19.2%,19.5%,20.0%
19.7%,19.9%,20.1%,20.4%,20.6%

2000×992×40mm
2031x1011x25mm
2102×1040×35mm

23 kg
26.3 kg
24.0 kg

JKSM3-CFCA-350,355,360,365,370
JKM390M-72H,395,400,405,410
JKM450M-7RL3,455,460,465,470

350w,355w,360w,365w,370w
390w,395w,400w,410w
450w,455w,460w,465w,470w

19.53%,19.80%,20.08%,20.36%,20.64%
19.38%,19.63%,19.88%,20.13%,20.38%
20.04%,20.26%,20.49%,20.71%,20.93%

1796×998×35mm
2008×1002×40mm
2182×1029×40mm

20.3kg
22.5kg
26.1 kg

SRP-335-6MA,340,345,350
SRP-365-6MA-BG,370,375,380
SRP-385-BMA-DG,390,395,400
SRP-435-BMZ-HV,440,445,450
335w,340w,345w,350w
365w,370w,375w,380w
385w,390w,395w,400w
435w,440w,445w,450w

17.26%,17.52%,17.78%,18.04%
18.45%,18.71%,18.96%,19.21%
18.68%,18.92%,19.16%,19.40%
19.91%,20.14%,20.37%,20.60%

1956x992x40mm
1986x996x30mm
2045x1008x30mm
2180x1002x40mm

21.5kg
25.0kg
26.5kg
24.0kg

LR4-60HPH-350M,360,370,380
LR6-72OPD-390M,395,400,405,410
LR4-72HBD-425M,430,440,450,

350w,360w,370w,380w
390w,395w,400w,405w,410w
425w,430w,440w,450w,

19.2%,19.8%,20.3%,20.9%
19.3%,19.5%,19.8%,20.0%,20.3%
19.6 %,19.8%,20.2%,20.7%

1755x1038x35mm
2032x996x 30 mm
2094x1038x35mm

19.5 kg
26.0 kg
27.5 kg

RSM72-6-330M,335M,340M,345M,350M
RSM132-6-360M,365M,370M,375M,380M
RSM144-6-390M,395M,400M,405M,410M
RSM156-6-430M,435M,440M,445M,450M

330w,335w,340w,345w,350w
360w,365w,370w,375w,380w
390w,395w,400w,405w,410w
430w,435w,440w,445w,450w

19.3%,19.6%,19.9%,20.0%,20.2%
19.5%,19.8%,20.1%,20.3%,20.6%
19.4%,19.7%,19.9%,20.2%,20.4%
19.8%,20.1 %,20.3 %,20.5 %,20.7%

1956×992×40mm
1852x996x35mm
2015x996x40mm
2178x996x40mm

22kg
20.5 kg
23 kg
25.5 kg

STPXXXS-B60/Wnhb
STP390S-A72/395S/400S/405S/410S
STPXXXS-B72/Pnh+

350w,355w,360w,365w,370w
390w,395w,400w,405w,410w
430w,435w,440w,445w,450w

19.2%,19.5%,19.7%,20.0%,20.3%
19.2 %,19.4 %,19.7 %,20 %,20.2 %
19.7%,20.0%,20.2%,20.4%,20.6%

1756×1039×35mm
2028x1002x35mm
2096×1040×35mm

20.3 kg
27 kg
28.1 kg